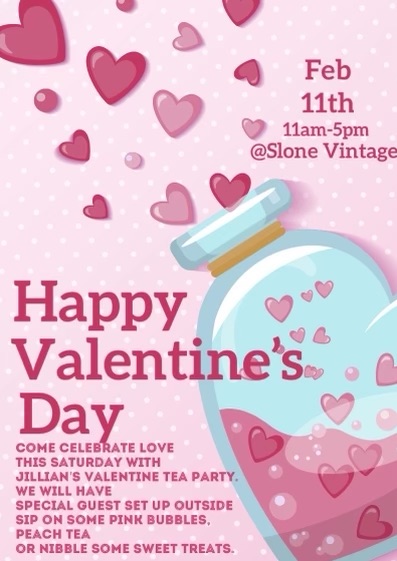 First time I am back doing readings Slone Vintage in two years!
We are celebrating love this Saturday with Jillian's Valentine's Tea Party!
💖 I will be doing a special $10 "Kisses and Hugs" Tarot Readings to bring more love into your life, with a special gift for everyone that sits down.
💖 @shop.littlechimes will have everything you need to adorn yourself or your garden.
💖 @slonevintage will have fresh flowers in found vases, sweet treats, bubbles, and tea.
💖 Plus, all new vintage hitting the shop! Hope to see you there!